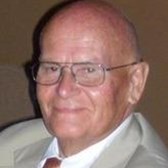 The UCSF Naffziger Surgical Society is saddened to announce the passing of our esteemed colleague Robert "Bob" Spalding Seipel, M.D., a former past President of the Society in 1990-91.
Bob attended the UCSF School of Medicine where he earned his M.D. in 1955. He later completed his general surgery residency at UCSF, graduating as Chief Resident in 1963. He joined the well-known general surgeon Dr. Allen Johnson that same year in private practice in San Jose. Bob retired from the practice of medicine in 1992.
Widely respected and well-liked by doctors and nurses at San Jose Hospital, Good Samaritan Hospital and then-Santa Teresa Hospital, Bob was beloved by his many patients. He was a Fellow of the American College of Surgeons, and member of the Pacific Coast Surgical Association and San Jose Surgical Society.
All of us at Naffziger will miss him!
View Obituary in San Francisco Chronicle
Stories, anecdotes and tributes to Dr. Seipel may be posted at the online memorial for Robert S. Seipel, M.D. The family has asked that donations in his name be made to the UCSF General Surgery Residency training program. This can be done online by clicking on this link:
Donations to General Surgery Resident Fund
(There is an option in step 2 to indicate the gift is in memory of someone.)
Via U.S. Mail Please make checks out to the UCSF Foundation.
On the memo line of the check or attached piece of paper, please write:
"General Surgery Resident Fund/B1623 in memory of Dr. Robert Seipel."
Please email contributions to:
UCSF
P.O. Box 45339
San Francisco, CA 94145-0339